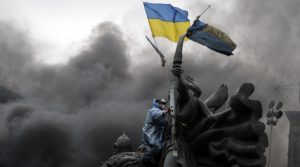 Beyond  domestic problems, largely at the roots of their internal insecurity – political, economic and social including, again and again, slavery – the G 5 Sahel countries face enormous internal challenges presented in the attached paper . And there are many more.
Major challenges that fragilize the foundation of post-Cold War international relations. The crisis or rather the war in Ukraine, challenges us to think of our populations and our countries future. Not for post-Cold War ideological speculations but to put in place policies for the protection and the survival of populations and of even the countries themselves.
Instead of remaining passive spectators in front of televisions, we should do better in establishing technical teams to follow the multiple consequences in particular commercial of an international war which is lasting.
 Ahmedou Ould Abdallah
President Centre4s.org