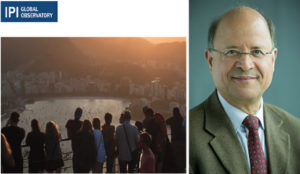 Aspirations for peace tend to be depicted negatively, as the absence of conflict. In many societies, peace is experienced as the order that follows the end of war, often called negative peace. Seen through this prism, peace is rarely studied independently or measured directly without the long shadow of its ubiquitous companion, conflict. It also leaves little space for peace to be pursued as a national meta-policy—as in Costa Rica with its national vision for peace, or Ethiopia with its newly-established Ministry for Peace.
Read more here : What Kind of Leadership Does Sustaining Peace Require?
By Youssef Mahmoud
Youssef Mahmoud is a Senior Adviser at the International Peace Institute.