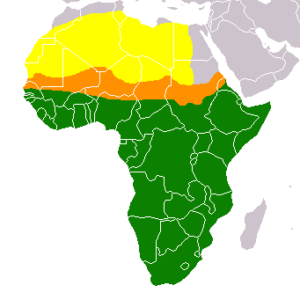 The December 10, 2019 terrorists' assault on Inatès, an advanced military post on Niger border with Mali, has caused the loss of seventy-one (71) soldiers. The terrible toll provoked anger in this country. Among the reactions, those of important actors of the country political life voicing their doubts on the usefulness of the foreign military bases installed in the Sahel. In particular, they questioned the armed forces of the host countries lack of information on the jihadists' whereabouts at critical times.
Thanks to appropriate modern technology, strategic information is available. It could help the G 5 Sahel armies to be aware of incoming terrorist attacks. In view of the scale of the space to protect and given the dynamics of the incoming and ongoing of terrorists groups, territorial surveillance could be improved, thanks to electronic methods.
After Inatès' drama, Moussa Tchangari, head of the Nigerian NGO Alternatives Espaces Citoyens (AEC), has attacked foreign forces, notably French. « Everyone is talking about it but where are the drones? » Where are the fighter planes? (…) These people (foreign troops) are not here for us, for us it was already very clear and therefore the foreign forces are not of much use, they should go''i
A weekly paper adds: « What is the use of French, American, German, Italian and other military bases already on Niger soil for years''? ii Recurrent after each attack, these questions prove that the opinion of the Sahel countries thinks that the drones, by their surveillance of the territory, can inform of incoming terrorists' attacks.
Broadly, electronic border surveillance is the observation of large areas using fighter planes, satellites, drones, infrared cameras, radars, etc. These are communications warfare and combat vehicles. Surveillance or reconnaissance missions, day or night, require precision, speed and efficiency to enable appropriate decision-making; hence, the use of these advanced technologies.
American drones in Niger.
Following the death of four members of the American Special Forces and four Nigerien soldiers, on October 4, 2017, in an ambush near the village of Tongo-Tongo, Niger, close to the border with Mali, France and the United States have decided to deploy armed drones, intended to strike terrorists, from Lake Chad to southern Libya.
Niger's two partners feared a reorganization of IS and Al Qaeda fighters since their recent setbacks in Iraq and Syria. Then, a decision was taken in November 2017. On that date, American military officials announced that the Nigerien authorities have accepted the arming of US Reaper drones. Previously used as a means of aerial surveillance, they could now eliminate any target in the region. The drones will then take off from the US base in Agadez, a city 900 kilometers northeast of Niamey and the home of 800 soldiers from the United States Command for Africa (AFRICOM). The US Agadez base is the second in size in Africa after that of Djibouti. The cost of its construction would have exceeded 120 million US dollars.iii In early November 2019, the U.S. Air Force, the U.S. Air Force, announced that the first ISR (Intelligence, Surveillance, and Reconnaissance) flights have indeed taken place.iv
In its hunt for Al Qaeda terrorists in the Islamic Maghreb (AQIM), France with Operation Serval also used drones. In 2014, Paris acquired six Reaper from the United States and has authorization from its supplier to arm three of these drones. On December 19, 2019, the French Ministry of Defense announced, « the experimental firing of three Reaper drones has been carried out successfully » in the Sahel. The three devices can now also be used to strike the enemy « if the opportunity arises, » said a statement attributed to Minister Florence Parly.v As of December 23, the French army claimed to have killed 42 terrorists, in a drone strike, in the context of Operation Barkhane.vi
As part of the Support Program to Strengthen Security (PARSEC), in the Mopti region, the European Union donated a CESSNA-type aircraft to Mali in April 2019. This aircraft was to be deployed in Mopti and Sevaré. It is considered very efficient by its speed, reliability of piloting and high technology equipment, and can accomplish many observation and surveillance missions of the territory and border areas.vii
Best practices in the Maghreb.
Each of the G 5 Sahel member states, Burkina Faso, Mali, Niger, Mauritania and Chad, has an Air Force, with personnel trained in piloting and surveillance, a flotilla of helicopters and small training aircrafts. Because of its historical experience and the profile of its head of state, a pilot by training, Chad is the best endowed in this area. This country has real combat jets with, in particular, its three MiG-29s. Chad is also the country most often engaged alongside the Barkhane Force. Thus, according to its resources, each of the G 5 Sahel countries can take part in this battle of electronic border surveillance.viii
In recent years, the greatest successes of electronic border surveillance have come, for different reasons, from three Maghreb countries. The rivalry between Algeria and the Kingdom of Morocco, in relation to the Western Sahara in particular, has stimulated these two countries in this area. The long border of more than 3,000 km that Algeria shares with Morocco, on its southwest flank, is the subject of particular attention. Infrared cameras, mobile radars, air assets, in particular drones, as well as satellite surveillance devices are deployed there. For its part, Morocco has built a fence with, among others, electronic sensors. The two countries have also embarked on an arms race.ix
Tunisia, in order to protect itself against terrorism, smuggling, the mafia and irregular migration, has set up a large system of electronic surveillance of its borders. In addition, that country has communicated the costs of such installations:
– 40 million US dollars, to cover nearly 190 km, from the Ras Jedir border region (delegation of Ben Guerdane in the governorate of Medenine) to Dhehiba (Tataouine), device installed by the United States thanks to a donation made to their Tunisian partner;
– 16 million euros, to protect 90 km, from Dhehiba to Bir Ezzar, in the military buffer zone of Remada, a device also installed by the United States, with German funding, as part of a donation.x
Despite the effectiveness of electronic surveillance and drone strikes, nothing will ever replace the « human factor »: field intelligence, patrols and ground combat will remain essential. Thus, in principle, surprise attacks should be considerably reduced. Then, some local concerns should be much lesser …
Limam NADAWA
Journalist / Consultant, centre4s.
[1] https://www.jeuneafrique.com/869010/politique/niger-letat-islamique-revendique-lattaque-dinates/
[1] L'Actualité, hebdomadaire nigérien, numéro 530 du 16 décembre 2019, page 2.
[1] https://www.ouest-france.fr/monde/etats-unis/niger-des-drones-reaper-positionnes-sur-la-base-aerienne-d-agadez-6591893
[1]ISR Ops Begin at Nigerien Air Base 201 in Agadez – https://go.usa.gov/xp4xz et https://www.africom.mil/media-room/pressrelease/32334/isr-ops-begin-at-nigerien-air-base-201-in-agadez
[1] https://www.lefigaro.fr/international/defense-les-drones-francais-armes-ont-tire-pour-la-premiere-fois-20191219
[1] https://netafrique.net/mali-40-terroristes-abattus-par-des-frappes-de-drones-reaper/
[1] http://mali-web.org/politique/cooperation/lue-offre-au-mali-un-avion-pour-des-missions-dobservation-et-de-surveillance-du-territoire.
[1] https://www.avionslegendaires.net/2018/05/actu/les-aeronefs-des-forces-aeriennes-des-nations-du-g5-sahel-en-2018-et-en-images/
[1] https://www.lematindz.net/news/22274-lalgerie-deploie-drones-et-satellites-pour-surveiller-les-frontieres.html
[1]https://www.shemsfm.net/fr/actualites_tunisie-news_news-nationales/220158/le-systeme-de-surveillance-electronique-des-frontieres-a-gabes-a-dejoue-95-des-operations-de-contrebande